The hydrogenerators have a lots of advantages compared to the others solutions of electrical production.
Save Marine H240 Hydrogenerator is designed to bring more advantages at his user.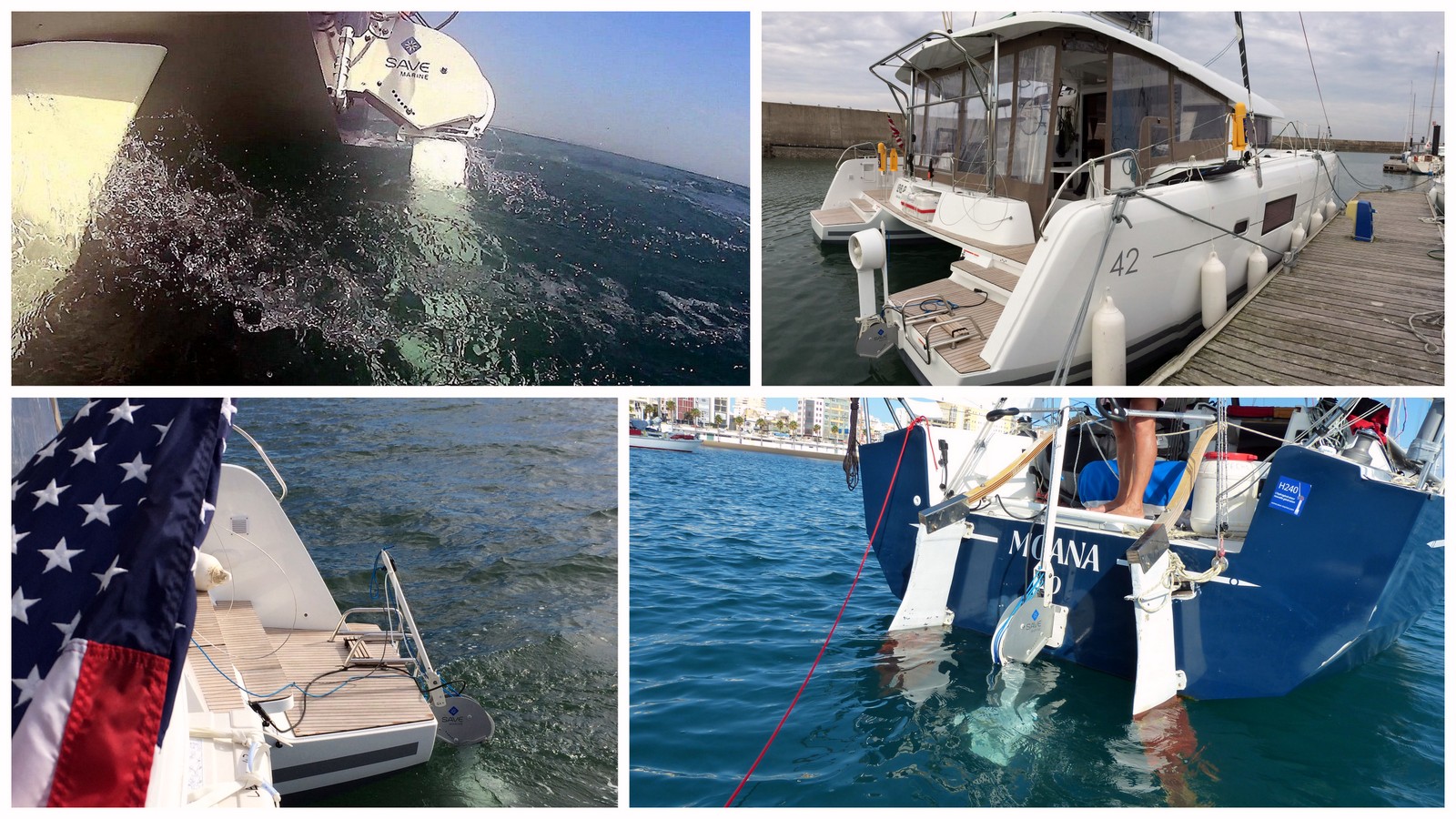 An optimal electrical production starting at low speeds
The Save Marine H240 Hydrogenerator begins to produce electricity from 2 knots, this allows to reload the batteries at low speeds.
The H240 Hydrogenerator is perfectly adapted for the crusing sailboats, at middle speeds of navigation.
These performances at low speeds are due to :
a patented alternator technology - new generation
a fairing of the propeller designed with a venturi effect in order to accelerate the water flow through the turbine
a regulator especially developped to real time production
A minimal drag
The turbine of the Save Marine H240 hydrogenetaor is designed to minimize the drag. The measures effects at difference speeds of navigation and on different sailboats showed a drag less than 0.4 knots.
This low drag is possible thanks to :
the fairing of the turbine which reduces the turbulences and permit a laminar flow
the low inertia of our patented alternator
 An 

increased

security for the sailboat
A security element is integrated into the Save Marine H240 hydrogenerator to trigger automatically if the submerge part of hydrogenerator collides an OFNI (Floating Object Not Identified). This security permits to the turbine to rise automatically in case of shock and avoids any risk of injury on the boat transom.
A confort and a simplicity of use for the boater
The Save Marine H240 hydrogenerator is silent in operating mode. This confort is attested by many customers.
The H240 hydrogenerator is designed to facilitate the manipulations on board
an embedded tips and pulleys system facilitates the launching and rising of the H240
a customized control arm according to the boat transom permits to manipulate the hydrogenerator in safety, without having to bend over
A supervision software permits to follow in real time, on smartphone, tablet or computer, the production of your Save Marine hydrogenerator.
A reduced maintenance
The alternator of hydrogenerator Save Marine is executed in hydrophobe composit material and is directly in contact with water. It doesn't need seal, not grease and gives a durability and a reduced maintenance.